Hien Technology will launch a desktop embedded wireless charger with hidden installation
At present, there are two main installation methods of furniture pre installed desktop embedded wireless charger on the market. One is to clip in from the front of the desktop http://www.hienpower.cn/product/detail/124.html In this way, the wireless charging cannot be completely on the same plane as the desktop, and the desktop cleaning is relatively troublesome.
The other is a long-distance wireless charger. This general charging distance can reach about 8-30mm (Haiyi intelligent will launch relevant products in the later stage). However, the charging effect is worse than that in close distance, with large heating, relatively low efficiency, and much higher cost than that in close distance.
In order to solve the above problems, Hien Technology Co., Ltd. has finally completed the design of non remote desktop embedded wireless charger D02 after nearly one year of R & D and testing. And will be listed in the near future.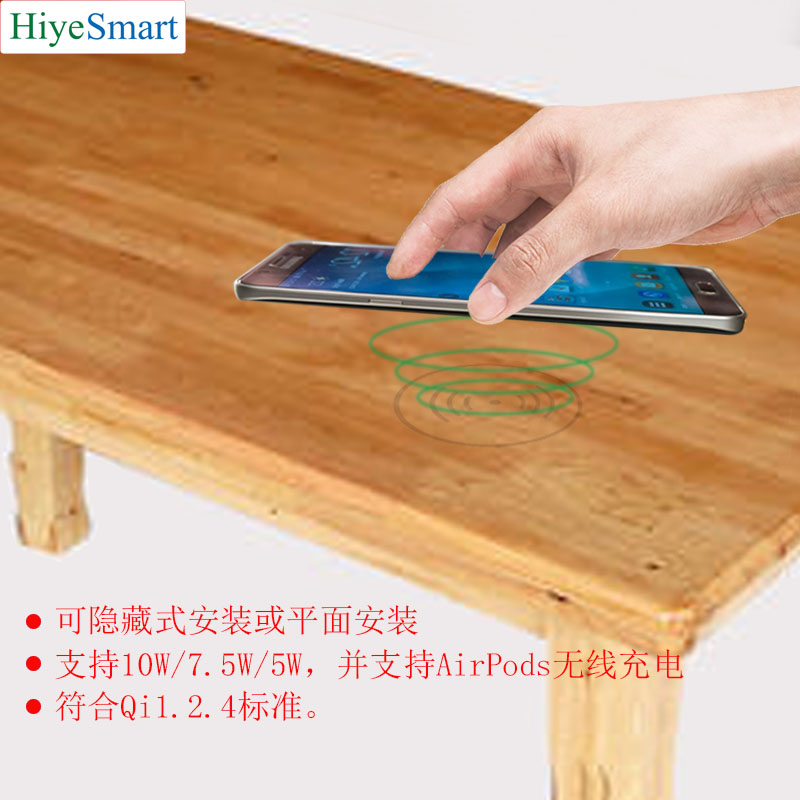 D02 completely adopts the general wireless charging scheme, which has better stability and compatibility. It supports 10W such as Samsung and Huawei, 7.5W and 5W of apple, and supports wireless charging of airpods. Able to meet Qi, FCC, CE and other certification standards.
When D02 adopts concealed installation, it can well solve the waterproof problem when installing wireless charger for tea table, dining table and other furniture. Moreover, due to the fixed installation mode adopted by D02 embedded wireless charger, it can be installed in public places to prevent being removed by others.